Eleventh Circuit Finds No Bad Faith in Multiple-Claimant Claims-Handing Situation
In a new decision, Mesa v. Clarendon National Ins. Co., 2015 WL 5059496, 2015 U.S. App. LEXIS 15203 (11th Cir., Aug. 28, 2015), the Court of Appeals found that the insurer's claims-handling of multiple claimants did not rise to the level of bad faith under Florida law.   The decision affirmed the district court's ruling granting summary judgment in favor of the carrier, and it provides valuable lessons to insurers handling sometimes difficult multiple-claimant scenarios.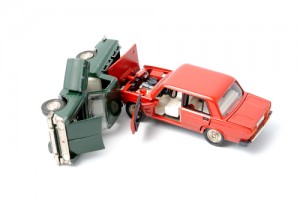 Mesa was one of four parties injured in an April 3, 2006 automobile accident caused by Cesar A. Vega Zelaya.  The bodily injury liability limits under the policy were $10,000 per person and $20,000 per accident.  The carrier received notice of the accident on April 24th via letter from Mesa's attorney. The letter included photographs of Mesa's injuries and advised that Mesa was "totally disabled," but it did not contain a demand for the policy limits.
The insurer opened a claim file the same day and did not contest liability.  On April 28th, the carrier hired a third-party claims administrator to handle the investigation and appointed an attorney to identify potential claimants and to assist those claimants in reaching a global settlement. That attorney immediately reached out to counsel for Mesa and, shortly thereafter, wrote to all identified claimants.   The letter acknowledged that the bodily injury liability limits were insufficient to satisfy all of the claimants' damages and advised that the insurer was willing to tender the full $20,000 bodily injury liability limit in an attempt to globally settle as many claims as possible pursuant to Florida law.
The attorney appointed by the carrier requested a response from each claimant's attorney so that it could arrange a global meeting between the parties to discuss settlement issues.  Three of the claimants agreed to the global settlement concept and agreed on an equal division of the policy limits settlement.  Counsel for Mesa did not return calls or letters from counsel appointed by the insurer from May 10th through August 22nd, when Mesa served a complaint against Zelaya.  Ultimately, an excess judgment in the amount of $750,000 was entered against Zelaya in that action, and a bad faith action against the carrier was initiated.
The court reviewed in detail the actions undertaken by the carrier its appointed counsel.  The court found that the carrier acted diligently, quickly identified the existence of multiple claimants and insufficient policy limits, and hired an adjuster and an attorney to work toward a global settlement of the multiple claims.  After obtaining a settlement framework in principle with three of the claimants, the carrier was unable to get any kind of response from Mesa or his counsel.  Importantly, the court noted that there was no evidence that Mesa ever communicated an unwillingness to participate in a global settlement.  Thus, the carrier had good reason to believe that all four claimants were working toward such a settlement.
Ultimately, the court found that the carrier was diligent in its efforts to settle the claims against its insured and that no reasonable juror could conclude that it had acted in bad faith.
This case is noteworthy because it demonstrates how an insurer can avoid bad faith in a difficult, multiple-claimant claims-handling situation.  It further demonstrates that purposeful actions by claimants' counsel to avoid contact with an insurer-appointed attorney in such situations will not be viewed favorably in bad faith cases.