Pennsylvania Federal District Court: Insurer's Reliance on "Reasonable" Interpretation of Law Does Not Automatically Bar Bad Faith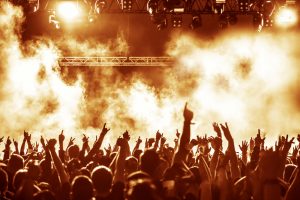 On March 13, 2017, the United States District Court, Eastern District of Pennsylvania, rejected the argument that an insurer does not act in bad faith if it relies on a reasonable interpretation of unsettled case law.  The court explained that while supporting case law is highly relevant to the bad faith determination, it does not automatically defeat a bad faith claim.  Allstate Ins. Co. v. Lagreca, 2017 WL 959543, at *2 (E.D. Pa. Mar. 13, 2017).  Nevertheless, the district court ultimately found the insurer's initial decision to deny liability coverage was reasonable, and granted summary judgment on the bad faith claim, as the insurer "engaged in a reasoned process" prior to denying coverage.
Background
In the underlying lawsuit, the plaintiff concertgoer filed suit against the insured, Dan Lagreca, for "violently beat[ing] and kick[ing]" him in the parking lot after the concert.  The plaintiff asserted a negligence claim, alleging Lagreca carelessly drank himself into incoherence that would foreseeably result in violent behavior.  When Lagreca sought a defense from his parents' homeowner's insurance policy issued by Allstate Insurance Company, Allstate denied coverage.  Allstate then filed a declaratory judgment action asserting it had no duty to defend or indemnify Lagreca, as the policy limited coverage to damages caused by "accident[s]," and excluded those resulting from "intentional or criminal acts," even if the insured "lack[ed] the mental capacity to govern his . . . own conduct."
Initially, Allstate moved for judgment on the pleadings, which the district court denied and required Allstate to defend Lagreca.  Allstate defended and settled the underlying lawsuit.  Before the district court ruled on Allstate's judgment on the pleadings, Lagreca counterclaimed for breach of contract and statutory bad faith under 42 Pa. Cons. Stat. section 8371.  Allstate moved for summary judgment on the counterclaims.
Analysis
To recover for bad faith under Pennsylvania law, a plaintiff "must show by clear and convincing evidence that the insurer (1) did not have a reasonable basis for denying benefits under the policy and (2) knew or recklessly disregarded its lack of a reasonable basis in denying the claim."  Post v. St. Paul Travelers Ins. Co., 691 F.3d 500, 522 (3d Cir. 2012) (internal quotations omitted).  The insurer "does not act in bad faith by investigating and litigating legitimate issues of coverage."  Id. at 523.
Allstate argued an insurer does not act in bad faith if it relies on a reasonable interpretation of unsettled case law, and cited three decisions that, at the time Allstate filed the action, had held the same or similar policy language excluded coverage under similar circumstances.  The court held, however, that Allstate's characterization of Pennsylvania bad faith law was "incomplete," because "[s]upporting authority, though highly relevant, does not automatically defeat a bad faith claim."  Lagreca, 2017 WL 959543 at *2 (citing J.H. France Refractories Co. v. Allstate Ins. Co., 626 A.2d 502 (Pa. 1993)).  Instead, bad faith claims are highly "fact specific" and their touchstone—"reasonableness"—only "has meaning in the context of each case."  Id. (internal quotations omitted).
Nevertheless, and applying this "more nuanced standard" to the record, the district court concluded Allstate's initial decision not to provide coverage was reasonable.  The relevant coverage question was "not an easy one," the underlying complaint was "not clear," and the district court's denial of Allstate's motion for judgement on the pleadings was narrow.  Indeed, there was "substantial legal basis" for Allstate's decision to deny coverage, and "in no sense could Allstate's denial of coverage be deemed arbitrary."  Significantly, the letter from Allstate's counsel denying coverage "appropriately" cited the cases supporting Allstate's position, demonstrating Allstate "engaged in a reasoned process before denying coverage."
Because, as a matter of law, a reasonable basis existed to deny coverage, Allstate was entitled to summary judgment on Lagreca's bad faith claim.  Further, because Allstate both paid Lagreca's defense costs and indemnified him—after the district court denied Allstate's motion for judgment on the pleadings—the district court granted summary judgment on the breach of contract claims.
Lagreca deserves attention as a reminder that, in Pennsylvania, the hallmark of the bad faith determination is whether the insurer acted reasonably in handling the claim.  What is more, the case demonstrates unsettled case law is not an absolute shield against bad faith liability.  However, well written position letters from counsel detailing the reasoning behind the coverage decision, including supporting law, may go a long way in combatting bad faith allegations if the claim results in coverage litigation.