The Advantages of Removal: Twombly and Iqbal Applied to Bad Faith Claims
This month, the Eastern District of Pennsylvania issued an opinion that reminds insurance carriers and their counsel that it is often beneficial to remove certain cases to federal court. While federal court offers many advantages in insurance litigation, the recent opinion in Camp v. N.J. Mfrs. Ins. Co., No. 16-1087, 2016 U.S. Dist. LEXIS 74496 (E.D. Pa. June 8, 2016) highlights one important benefit: the federal court's role in protecting carriers from frivolous and groundless claims at an early point in the litigation.
In Camp, the court considered whether to grant the insurer's motion to dismiss when it was faced with a complaint alleging bad faith for denying the insured's underinsured motorist ("UIM") claim. The insurer had denied the claim because it appeared that the insured had been fairly compensated by the tort carrier for the injuries that the insured sustained in the loss. Before getting to the substance of the claim, however, the court looked at whether the allegations were even properly pled.
As background, Federal Rule of Civil Procedure 8(a), which governs the pleading standard for causes of action in federal court, was given teeth by the United States Supreme Court in a set of rulings commonly referred to as Twombly and Iqbal. Those cases, Ashcroft v. Iqbal, 556 U.S. 662, 678, 129 S. Ct. 1937, 173 L. Ed. 2d 868 (2009) and Bell Atl. Corp. v. Twombly, 550 U.S. 544, 570, 127 S. Ct. 1955, 167 L. Ed. 2d 929 (2007), require that a plaintiff plead a factual basis in support of a cause of action, as mere conclusory allegations are insufficient to state a claim under Federal Rule of Civil Procedure 12(b)(6).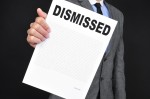 The court in Camp ultimately relied on that standard set out in Twombly and Iqbal, showing what an important tool the pleading standard in federal court can be in opposing bad faith claims. In fact, even though the court rejected the insurer's argument that the heightened pleading standard for fraud under Rule 9(b) should apply, the court still concluded that the insured's complaint insufficiently alleged bad faith. As the insured's first complaint was dismissed for failing to plead facts "other than denial and refusing to make an offer," the plaintiff amended her complaint by including allegations, for example, that the insurer acted in bad faith by:
Failing to make a settlement offer despite clear and uncontradicted medical records and reports establishing that plaintiff suffered serious and permanent injuries to her neck, right shoulder and right wrist including significant aggravations to pre-existing cervical spondylosis with broad based disc protrusion at C5-6, cervical radiculopathy at C6, right shoulder sprain and strain, and carpal tunnel syndrome requiring surgical intervention. See Exhibit B.
Camp, 2016 U.S. Dist. LEXIS 74496 at *6-7.
Yet, the court again found that the amended complaint failed to enumerate "specific conduct" other than a disagreement over the value or amount of the claim. The complaint lacked any "factual specificity as to what claims handling practices were abusive or how NJMIC acted unreasonably." For example, analyzing the allegation above, the court concluded that the failure to accede to a demand was not a factual basis to support a claim of bad faith. Therefore, the court granted, with prejudice, the insurer's motion to dismiss, demonstrating that any complaint that fails to allege sufficient factual support should not go unchallenged. Camp reminds us that insurers should always consider whether removal is appropriate as it may ultimately save the insurer the fees and costs associated with prolonged litigation. While it is just one factor in the equation, it is certainly a benefit that deserves proper thought and consideration.