Alaska Creates Exception to General Rule that Injured Party Cannot Sue Insured's Carrier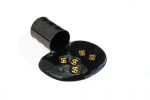 The Supreme Court of Alaska in Burnett v. Government Employees Insurance Company, 2017 WL 382648 (Alaska 2017) recently decided in a 3-2 decision that an insurer who voluntarily assumed the responsibility for cleaning up an oil spill on a third party's property caused by its insured may become liable to that third party if it does not correctly handle the cleanup operations. GEICO argued that its obligations to its insured effectively negated any responsibility to third parties for improperly performing that clean up duty. The Court, over a strenuous dissent, rejected GEICO's argument holding that an insurer who undertakes an independent obligation to a third party creates a new and independent duty to the third party claimant. GEICO was alleged to have taken some two years after the accident to rectify the damages. While some of the delay was clearly not GEICO's fault, there was a fact issue of whether some of the delay was the result of GEICO's decision to assume responsibility for overseeing the clean-up operations as opposed to letting the property owner perform his own clean up and sue GEICO's insured for such damage. In support of its decision in Burnett the majority cited Howton v. State Farm Mutual Automobile Insurance Co., 507 So.2d 448 (Ala. 1987) (per curiam) which involved a situation where State Farm had agreed to repair the claimants' vehicle at its expense but after the repairs were made demanded that the third party plaintiff release all personal injury claims. That request prompted a lawsuit where the Alabama Supreme Court held that an independent tort committed against a third party in the course of adjusting a claim for its insured is not prohibited by case law precluding an injured third party from suing the tortfeasor's carrier for violating an independent tort.
The Burnett dissent strongly pointed out that requiring an insurer to pursue its duties to its insured creates tension between a carrier and its insured with respect to adjustment of the insured's claim and that if the insurer did some act which damaged the third party that the third party would have a claim against the insured for which the insurer would be responsible. The dissent also pointed out that three judges dissented in Howton and a number of other cases had rejected the reasoning in Howton, specifically the Oklahoma Supreme Court in McWhirter v. Fire Insurance Exchange, Inc. 878 P.2d 1056 (Ok. 1994); Hazen v. Allstate Ins. Co., 952 So.2d 531 (Fla.App. 2007); and Dussault ex rel. Walker-Van Burden v. Am. Int'l Grp., Inc., 99 P.3d 1256 (Wash. App. 2004) [limiting Howtow to intentional tortious acts].
While Burnett appears to be the minority view, it is certainly an area where in the "right" case a plaintiff's lawyer might seek to expand an insurer's duty to a third party claimant when the insurer mishandles a claim and creates more damage or independent damages to the third party claimant. Insurers may want to think long and hard before assuming responsibility for repairs, instead limiting their conduct to adjusting and monetarily paying for the claim.