Ever Had A Common Law Bad Faith Claim Dismissed?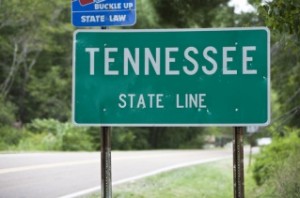 A federal trial court in Tennessee confirmed what has been the law in Tennessee for almost thirty years: no tort of bad faith exists between an insurer and its insured.  In Westfield Ins. Co. v. RLP Partners, LLC, 2013 WL 2383608 (M.D.Tenn. May 30, 2013), the District Court ruled that neither a recent enactment by the state legislature nor a 2012 Tennessee appellate court decision cited by the insured have changed the law.
The trial court quickly discredited the insured's arguments that there is a plausible bad faith claim under Tennessee common law because such "a cause of action was recognized" by a recent legislative enactment or the poor reading of a 2012 Tennessee Court of Appeals opinion, finding that neither stands for such a proposition.  Citing multiple state and federal cases, the trial court confirmed that Tennessee's "bad faith penalty statute" (Tenn. Code Ann. § 56-7-7-105), which limits an insurers' liability to the loss and "a sum not exceeding twenty-five percent thereof," provided the exclusive remedy.  Id.  The trial court referred to the insured's attempts to circumvent the well-established case authority holding there is no common law bad faith in Tennessee as overreaching "[l]ike desperados under the eaves."  Id. at *7.
Further, after conceding that if there is no common law claim for bad faith then punitive damages would not be available under such a claim, the insured argued that it can still recover punitive damages under its breach of contract claim.  However, the trial court responded by finding that punitive damages are not available where the bad faith penalty statute, which provided the exclusive extracontractual remedy for an insurer's bad faith refusal to pay on a policy, applied.  Id. at 4.  Finally, the Court noted that because there is no common law cause of action for bad faith, an insured is not entitled to recover incidental or consequential damages under such a theory.  Id.
Based on the forgoing, the trial court granted Westfield's motion, dismissing the insured's counterclaims for common law bad faith, punitive damages and consequential or incidental damages with prejudice.
A few states, such as Texas, still recognize both common law and statutory bad faith causes of action, albeit a plaintiff must elect damages under one or the other and not both.  If you have recently had a common law bad faith claim dismissed, we want to hear about it.