Except In Two Circumstances, There Can Be No Claim For Bad Faith Without A Breach of The Contract – The Houston Fourteenth Court of Appeal Reconfirms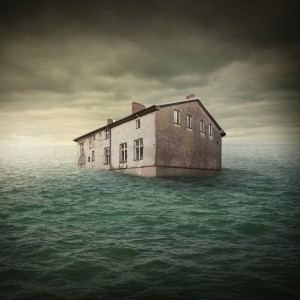 In Lexington Insurance Company v. Jaw The Pointe, LLC, 2013 WL 3968445 (Houston [14th Dist.] August 1, 2013) the dispute arose from Hurricane Ike-related damage to an apartment complex in Galveston, Texas. The property sustained both wind and flood damage. The policy precluded coverage for loss or damage caused directly or  indirectly from flood "regardless of any other cause or event that contributes concurrently or in any sequence to the loss." The insured submitted a claim for the cost to demolish and rebuild the apartment complex to comply with local flood damage reduction regulations.  The insurer paid the estimate to repair the wind damage only and denied the insured's claim for cost to demolish and rebuild the complex.
First, the court held that coverage under the Ordinance or Law Coverage and Demolition and Increased Cost of Construction endorsements  required the insured to present evidence that the City's substantial damage determination triggering enforcement of the ordinance was caused by a "Covered Cause of Loss".  In this case, the City's "substantial damage" conclusion and resulting ordinance enforcement was not based on a determination that the damage was caused by wind alone – as opposed to flood damage or a combination of wind and flood damage.  Because under Texas law the insured has the burden to segregate its loss, the court held that there was no coverage.
Finding no breach of the contract, the court next addressed the insured's bad faith claims.  The appellate court first noted that the Texas Supreme Court has held that an insurer's denial of a claim which is not covered might nevertheless be in bad faith if: (1) its conduct was extreme and produced damages unrelated to and independent of the policy claim; or (2) it refused to pay a claim without conducting a reasonable investigation.  It then held that an insurer's alleged failure to timely investigate an insured's claim, however, cannot constitute an actionable bad faith without a breach of the contract.  Finding no extreme conduct and no breach of the contract, the Court overturned the bad faith damages awarded by the jury, including an award for attorney's fees under section 541.152 of the Texas Insurance Code.