Florida Regulators Approve Policy Language Aimed at Limiting "Assignments of Benefits" Claim Practice
Insurance companies that write property risks in Florida are getting in line to request approval from the Office of Insurance Regulation (OIR) for two key policy revisions intended to control losses from a water damage property claim practice called "assignment of benefits."
Many insurers have attributed the rising costs of water claims in Florida to an increase in the use of assignments of benefits (AOBs).  This practice occurs primarily in the residential homeowners' context and involves a situation where, following a water damage event, the insured assigns its rights and benefits under its insurance policy to a third-party contractor or water mitigation company.  The water remediation contractor then bills the insurance company directly with rates that often substantially exceed the true market value for these services.  If the rates are not paid in full, the contractor brings a lawsuit pursuant to the AOB from the insured and takes advantage of the attorney's fee shifting provision contained in Florida's insurance code, Section 627.428, Florida Statutes. 
Florida insurers, consumer and insurance advocates, as well as regulators, have been attempting to address the misuse of AOBs for water loss claims that they say have become a costly problem in the state.  According to the Florida Consumer Protection Coalition, by some estimates, Florida AOB lawsuits have increased more than 16,000 percent since 2000.  According to Florida regulators, who have been studying this issue for some time, Florida insureds often don't understand that they are assigning their policy benefits.  According to data collected by the OIR, AOB claims have substantially increased the frequency and severity of water damage claims in Florida since 2010.  See the OIR's Report on Assignments of Benefits claim data:
http://www.floir.com/siteDocuments/AssignmentBenefitsDataCallReport02082016.pdf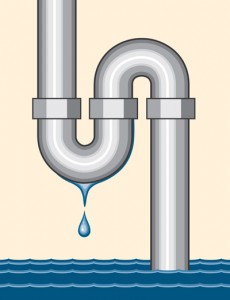 After a number of failed legislative fixes, in late March, the OIR approved requests by Citizens Property Insurance Corp. to limit the cost of emergency repairs after water breaches or other emergencies to $3,000, and to bar permanent repairs from commencing before Citizens has an opportunity to inspect the damage.  The OIR has approved new policy language to this effect and a number of carriers are attempting to obtain OIR approval for similar language in order to eliminate the negative effect that the water damage AOBs has created.