Petitioner Adrian Fridman ("Fridman") was injured in an automobile accident involving an underinsured motorist. Fridman filed a claim with his uninsured/underinsured (UM) insurance carrier (Insurer) for the $50,000 limits of his UM policy.  After the Insurer refused to pay the policy limits, Fridman filed a complaint against the Insurer to determine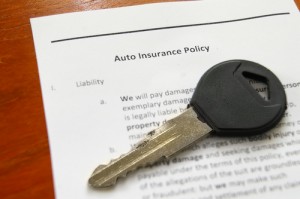 liability under the UM policy and the full extent of his damages.  One month before trial, the Insurer tendered a check to Fridman for $50,000 and filed a confession of judgment for that amount seeking entry of the confessed judgment and a dismissal.  Fridman opposed the entry of a confessed judgment, arguing that a jury verdict would determine the upper limits of Insurer's potential liability under a future bad faith claim.  The trial court denied Insurer's motion to confess judgment and the case proceeded to trial.
The jury determined that the underinsured motorist was 100 percent at-fault and that Fridman's damages were $1 million.  The Insurer appealed the judgment.  The court of appeal vacated the jury's verdict, concluding that after the Insurer confessed judgment in the amount of $50,000, Fridman's UM action became moot.
Fridman then appealed to the Florida Supreme Court.  The Supreme Court quashed the court of appeal's decision, holding (1) an insured is entitled to a determination of liability and the full extent of his damages in a UM action before filing a first-party bad faith action; and (2) that determination of damages is generally binding, as an element of damages, in a subsequent first-party bad faith action.  http://www.floridasupremecourt.org/decisions/2016/sc13-1607.pdf