Large Deductibles and Self-Insured Retentions – Potential Bad Faith Exposures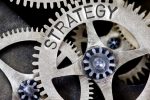 As the economy recovers from the Great Recession, the insurance industry is experiencing an increase in the need to evaluate risk retention and risk transfer mechanisms tailored to the commercial policyholders' risk management goals as applied to its policy provisions and obligations owed to its insured. Whether labeled as a large or high deductible, matching deductible, or self-insured retention, these mechanisms are governed by the plain language of the relevant policy provision or endorsement and insurers and insureds alike can minimize potential exposures by ensuring that the relevant policy language aligns with their intent. In addition, these vehicles bring their own set of unique considerations in order to maintain good faith practices.
For example, in Roehl Transport, Inc. v. Liberty Mutual Insurance Co., 784 N.W.2d 542 (Wis. 2010), the court recognized a claim for bad faith failure to settle within the insured's deductible. The court explained:
"Just as in traditional third-party excess judgment cases, the insured with a high deductible needs the protection of a bad faith cause of action to guard against the risk that an insurance company's exercise of control over a claim might favor its own financial interests over those of the insured. This possibility gives rise to a cause of action for bad faith."
Id. at 554-55. Although there was no excess verdict, the Roehl court recognized the insured's claim for bad faith for failure to minimize the exposure within the deductible.
In 2015, the United States District Court for the District of South Carolina denied summary judgment and held that fact questions remained as to whether the insurer acted in bad faith. See Bridge Lofts Prop. Owners Assoc. v. Crum & Forster Specialty Ins. Co., 2015 U.S. Dist. LEXIS 156947 (D.S.C. Nov. 2, 2015). The insured alleged that the insurer acted in bad faith by denying coverage after the insured incurred significant sums in claim-related expenses and exhaustion of the self-insured retention was "imminent." Id. at *35. In addition, the insured argued that the insurer did not carry out its good faith duty to investigate before the insured satisfied its retention. The insured also raised a breach of contract claim alleging that the self-insured retention provision was ambiguous.
For more information on risk transfer, please refer to Chapter 1A: Self-Insured Retentions Versus Large or Matching Deductibles in the New Appleman on Insurance Law Library Edition, by LexisNexis, in which Deborah M. Minkoff and Abby Sher of Cozen O'Connor's Global Insurance Department provide an overview of risk retention and risk transfer mechanisms that impact the extent to which an insurance policy will respond to a loss. This chapter outlines the distinctions between large deductibles and self-insured retentions in connection with the duty to defend, erosion of the insured's retention by defense costs, satisfaction of the deductible or retention, "other insurance" and allocation, and provides information necessary to foster successful insurer/insured relationships.