PA Supreme Court Addresses Level of Proof Required Under Statutory Bad Faith Claim
In an opinion dated September 28, 2017, the Pennsylvania Supreme Court, Western District, considered as an issue of first impression the level of proof required to prevail in a bad faith claim, examining the elements of a bad faith insurance claim under the PA bad faith statute, 42 Pa.C.S. Section 8371.  The lawsuit involved policy coverage issues under a cancer insurance policy issued to plaintiff as a supplement to her primary employer-based health insurance.  The Rancosky v. Washington National Insurance Company court confirmed that the two-step process, known as the Terletsky test, applied to determine whether a claimant could recover in a bad faith action.  More specifically, a plaintiff must prove by clear and convincing evidence that: (1) the insurer did not have a reasonable basis for denying benefits under the policy (an objective standard) and (2) the insurer knew of or recklessly disregarded its lack of a reasonable basis.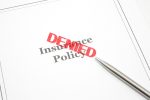 More importantly, the court held that the while proof of an insurance company's motive of self-interest or ill-will is probative of the second element, the insurer's knowledge or recklessness as to its lack of a reasonable basis in denying policy benefits is sufficient.  Given the procedural and evidentiary posture of the case, the case has been remanded to the trial court to consider both prongs of the Terletsky test anew.
Concurring Opinion by Chief Justice Saylor