Senate Bill 814 Proposes Sweeping and Retroactive Changes to Environmental Claims Handling in Oregon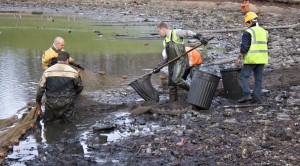 On March 13, 2013, the Oregon legislature introduced Senate Bill 814 to create sweeping reforms on environmental claims handling regulations and available remedies for insureds facing liability for cleanup of contaminated property located in the state. The proposed legislation would amend the existing Oregon Environmental Cleanup Assistance Act (OECAA) under ORS 465.479 and ORS 465.465 to impose stricter claims handling regulations, create a statutory cause of action for violations of the regulations, and allow punitive damages to be awarded if the court finds the insurer acted unreasonably. Because the OECAA provides that "Oregon law shall be applied in all cases where the contaminated property to which the action related is located within the State of Oregon,"1 the legislation has the potential to impact insurers even if the insured is located outside the state.
For further details, click here.