Alabama's High Court: No Contract Means No Bad Faith
In many states, pleading and proving the existence of a valid contract is necessary for both a breach of contract cause of action and also for a viable bad faith claim, and the Alabama Supreme Court addressed exactly that issue last year in Alfa Life Ins. Corp. v. Kolza 159 So.3d 1240 (Ala., Aug. 22, 2014).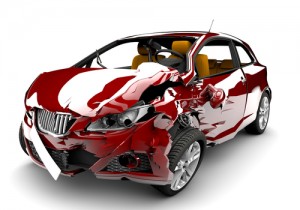 The case involved a life insurance claim.  The plaintiff's decedent had applied for a policy and filled out an application that misstated his driving record.  He then received a "Conditional Receipt" that afforded $100,000 in coverage while the application was pending.  He was subsequently given a medical examination that disclosed high cholesterol levels and a family history of heart disease.  He died in an accident on the very next day.
The insurance company denied the widow's claim, and she brought suit for both breach of contract and bad faith refusal to pay benefits.  A jury found in her favor on both causes of action.  The court entered judgment against the carrier for $440,674.94, and an appeal to Alabama's highest court followed.
On August 22, 2014, the state Supreme Court reversed.  Writing for a seven-member panel, Justice Lyn Stuart began by explaining that the breach of contract claim failed because there was, in fact, no contract.  The application process was on-going at the time of the accident, and the carrier had not issued a policy.  In addition, there was no coverage under the Conditional Receipt because that instrument recited that it did not become effective in the event that there were misstatements or omissions in either the application or the other data that the decedent had provided to the insurer's agent.
Justice Stuart then observed that the absence of a contract was equally fatal to the bad faith claim.  In the words of the court:
[B]ecause there was no written or oral contract between [the parties, the insurance company] is entitled to a judgment as a matter of law on [the widow's] bad-faith-failure-to-pay claim.  See State Farm Fire & Cas. Co. v. Slade, 747 So.2d 293, 304 (Ala. 1999) (recognizing that
" 'the plaintiff in a "bad faith refusal" case has the burden of proving: (a) an insurance contract between the parties and a breach thereof by the defendant. . . ' " (quoting National Sec. Fire & Cas. Co. v. Bowen, 417 So.2d 179, 183 (Ala. 1982))) See also Aplin v. American Sec. Ins. Co., 568 So.2d 757, 758 (Ala. 1990) (stating that "proof of the existence of an insurance contract between the parties is a threshold requirement in a bad faith claim").
None of the justices disagreed with the foregoing proposition, though one justice dissented with respect to whether breach of contract had been established in the trial court and therefore observed that if the insurance company "could be held liable for breach of contract, then it could be held liable for bad-faith failure to pay."