Sixth Circuit Refuses to Create a Cause of Action for Reverse Bad Faith
In an opinion handed down last week, the Sixth Circuit Court of Appeals refused to adopt a new cause of action under Kentucky law for a reverse bad faith claim by an insurer against its insured where the Kentucky Supreme Court had not previously done so in State Auto Prop. & Cas. Ins. Co. v. Hargis, — F.3d –, 2015 WL 2081922, 2015 U.S. App. LEXIS 7475 (6th Cir., May 6, 2015).  The Sixth Circuit further refused to certify the question to the Kentucky Supreme Court for review.  Slip Op. at *4-5.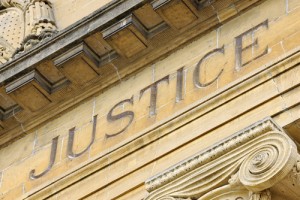 At issue in this case was a fire loss sustained to the insured's, Lori Hargis, residential home.  State Auto Property and Casualty Insurance Company ("Insurer") insured the home.  Ms. Hargis submitted a claim for the fire loss totaling over $866,000.  The Insurer paid out over $425,000 on the claim before it filed a lawsuit seeking to void the policy for Ms. Hargis' alleged conspiracy to cause the fire and inflation of the claim.  Ms. Hargis filed a counterclaim against the Insurer for breach of contract and bad faith.  Id. at *2.  Through the course of litigation, Ms. Hargis admitted that she hired a friend to burn down her house to collect the insurance proceeds.  Ms. Hargis and her friend were then indicted on conspiracy to commit wire fraud, where Ms. Hargis eventually pled guilty.  Ms. Hargis received a 60 month prison term and was ordered to pay restitution to Insurer.  After the indictment, the Insurer moved for partial summary judgment on Ms. Hargis' bad faith claim, which was granted.  The Insurer also filed an amended complaint asserting causes of action for insurance fraud and a common law tort claim for reverse bad faith.  Id. at *3.
The district court ultimately granted partial summary judgment in the Insurer's favor.  The court first declared that the Insurer had no further obligations under the policy, that the policy was void, and awarded damages to the Insurer for Ms. Hargis' fraudulent insurance acts to the extent not already compensated through restitution.  However, the district court rejected the Insurer's claim for reverse bad faith.  The Insurer appealed the decision on the reverse bad faith cause of action to the Sixth Circuit.  Id. at *3-4.
On appeal, all parties recognized that the adoption of a reverse bad faith claim would be creating a new cause of action under Kentucky law.  The insurer urged the Sixth Circuit to adopt this new claim under "the Kentucky Supreme Court's general description of the common law as a 'moving stream' that 'seeks to purify itself as it flows through time' and the statement that, '[a]bove all else, court-made law must be just.'"  Id. at *6 quoting Hilen v. Hays, 673 S.W.2d 713, 717, 718 (Ky. 1984) (adopting comparative fault).  The Sixth Circuit noted this principal but rejected its application here.  Id. at *7.  After analyzing Kentucky law on the implied covenant of good faith and fair dealing in insurance contracts, Kentucky bad faith law, and the lack of other jurisdictions' decisions recognizing reverse bad faith, the Sixth Circuit ultimately predicted "that the Kentucky Supreme Court would reject [the insurer's] invitation to adopt a common law tort claim for reverse bad faith by an insured."  Id. at *7-13.  The Sixth Circuit also specifically rejected the Insurer's argument that a failure to allow reverse bad faith would result in the insured being able to get away with their fraudulent conduct.  Id. at *12.  In rejecting this argument, the court noted that an insured had several deterrents from such fraudulent conduct already, including criminal prosecution and an insurer's claim for fraud.  Id. at *12-13.
But What If There Is Bad Faith by a Policyholder?
Although Tennessee created a statutory claim for "reverse bad faith," no court has recognized a common law claim for reverse bad faith.  Despite attempts in a number of states, including California, Iowa, Montana, Ohio, and Oklahoma, the courts have not been willing to create a common law claim.
A carrier faced with a "reverse bad faith" situation, however, is not without options.  All states have rules requiring litigants to plead causes of action based on accurate facts and a reasonable interpretation of the law.  Litigants who falsely make claims against a carrier will run afoul of these rules and an aggrieved carrier can ask the court to penalize the wrongdoer.  Depending on the nature of the "reverse bad faith conduct," a carrier could receive relief from other agencies, such as the recovery of restitution in State Auto based on the criminal arson prosecution.  Some states contain penalty clauses within the statutory "bad faith" statutes which permit a carrier to recover fees and costs in the event a groundless or frivolous claim is made.  For instance, the Texas Insurance Code allows a carrier to recover its attorneys' fees spent defending a statutory unfair insurance practices claim that is groundless and brought in bad faith or brought for the purpose of harassment.  And, another option may be found within the policy itself.  Many policies contain common conditions which allow a policy to be nullified in the event a policy holder commits fraud in the submission of a claim.  Additionally, depending on the nature of the "reverse bad faith" conduct, an insurer may be able to rescind a policy ab initio, and most states have statutory guidelines defining the circumstances which will permit policy rescission.  Even where rescission may not be permitted, a carrier may be able to assert common law counterclaims for fraud against the insured.  Indeed, several courts have noted the presence of such options as militating against the need for a common law "reverse bad faith" cause of action.
Even if no common law cause of action exists, a policyholder which attempts to artificially create a "bad faith" claim may have such conduct asserted as a defense by the carrier.  In this instance, the insurer does not have a "reverse bad faith" cause of action, but could certainly assert the insured's wrongful conduct as a defense.   As a result, the conduct of the insured, in the right circumstance, may be used in response to a bad faith claim.