Alert! — Washington Supreme Court Limits "Insurance Fair Conduct Act"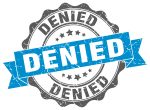 Earlier this month, the Washington Supreme Court strictly limited Washington's "Insurance Fair Conduct Act" (IFCA) private cause of action. Enacted in 2007, IFCA provides for uncapped triple-damages awards, and mandates attorney fee awards.  However, the statute's enabling provisions restrict IFCA claimants to insureds whose claims for coverage or payment of benefits are unreasonably denied.  Therefore, as clarified in Perez-Cristanos v. State Farm Fire and Cas. Co., 2017 WL 448991, 2017 Wash. LEXIS 92, ___ Wn.2d ___ (2017), IFCA claims cannot proceed based only on alleged violations of claims regulations (for example, untimely insurer responses to the claimant's communications), without a related denial of the insured's coverage or benefits.
The full Cozen O'Connor Alert! is linked here.