ALLEGED BAD FAITH FAILURE TO ADVISE POLICYHOLDER OF CONSEQUENCES OF SETTLEMENT CONDUCT CAUSES INSURER TO SETTLE $22 MILLION LAWSUIT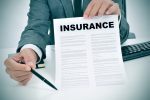 Progressive recently settled a bad faith lawsuit with the guardians of a child injured in a car accident driven by a Progressive policyholder, Earl Lloyd. Progressive faced liability for an underlying judgment in excess of $22 million against Lloyd, who had purchased a $10,000 auto policy from Progressive. The bad faith lawsuit alleged that Progressive failed to advise its insured regarding the significance of executing a financial affidavit. Had the insured executed the financial affidavit, the claimant allegedly would have accepted the insured's $10,000 policy limits in exchange for a release of Lloyd. The case, Wallace Mosley v. Progressive American Insurance Company, was set for trial beginning December 10, 2018 in the U.S. District Court for the Southern District of Florida before Judge Beth Bloom.
On November 25, 2018, Judge Bloom denied Progressive's motion for summary judgment, finding there were questions of fact as to whether Progressive breached its duty of good faith to Lloyd by failing to advise him of the consequences of not signing the financial affidavit. Mosley by & Through Weaver v. Progressive Am. Ins. Co., No. 14-CV-62850, 2018 WL 6171417 (S.D. Fla. Nov. 25, 2018). The court explained that because the focus is on the conduct of the insurer, the reasons why Lloyd refused to sign the affidavit were irrelevant. Other alleged failures on the part of Progressive also led to the court's decision.
The Underlying Case
The $22.7 million underlying trial court judgment arose out of an auto accident that occurred in November 2008, when Lloyd struck an 11-year-old boy, Wallace Mosley, who was riding a scooter into the roadway. Lloyd failed to report the accident to Progressive. Progressive learned about the accident nearly 10 days later from Rosa Lopez, an attorney representing a relative of Mosley. Lopez provided a copy of the police report to Progressive which indicated Mosley was struck by Lloyd who was "traveling at a high rate of speed." Mosley was thrown approximately 100 hundred feet.
Progressive assigned the matter to its claims professional, who made several attempts to contact Lloyd. Progressive subsequently issued a reservation of rights letter to Lloyd based on his failure to notify Progressive of the accident. Progressive did not, however, deny coverage. On December 4, 2008, without the benefit of any communications with Lloyd, any medical records, or even a settlement demand, Progressive tendered Lloyd's $10,000 policy limits to Mosley's counsel. Four days later, on December 8, 2008, Lloyd finally contacted Progressive.
On December 9, 2008, Lopez sent Progressive a 12-page financial affidavit as a condition of settlement. The cover letter advised that if the affidavit revealed no visible assets, Mosely would execute a release and settle the claim; absent execution within two weeks, suit would be filed. Progressive contacted Lloyd and forwarded the affidavit on the same day it was received. Despite the contemporaneous call notes in Progressive's claim file reflecting communications about the affidavit, Lloyd contended that, other than the transmittal, Progressive did not advise Lloyd of the consequences of not signing the affidavit; nor did Progressive send him an "excess letter" explaining that he could be exposed to liability in excess of the policy limits. Lloyd, who believed he was a "Sovereign Citizen of Moorish Descent," refused to sign the affidavit based on his moral and religious beliefs.
On May 5, 2009, Mosley filed suit against Lloyd. Lloyd again failed to notify Progressive that he had he had been served with a complaint. Progressive learned of the suit from claimant's counsel and immediately retained defense counsel to represent Lloyd. Defense counsel made several efforts to meet with Lloyd to discuss the affidavit. Despite ultimately meeting with defense counsel, Lloyd still refused to execute the affidavit. During his deposition in the underlying case, Lloyd testified that he was an Apostle of God who had previously raised people from the dead, that he had sovereignty because of his Moorish beliefs, and that he was immune from suit brought by the claimant.
The matter proceeded to trial in October 2014, and a $22.7 million judgment was entered against Lloyd. Lloyd subsequently entered into an agreement with Mosley assigning his bad faith claim against Progressive in exchange for an agreement not to execute the $22.7 million judgment.
The Bad Faith Case
On May 5, 2009, Mosley filed suit against Progressive for third party bad faith. Progressive moved for summary judgment, claiming it properly advised Lloyd and asserting Lloyds' stated religious beliefs as the reason why the affidavit was not executed. The court denied Progressive's motion, explaining that under Florida law, Progressive has a "fiduciary relationship" with its insureds, which requires it to refrain from acting solely on the basis of the its own interests. Importantly, the court noted that "Progressive did not send Lloyd any written communications explaining the significance of the Affidavit or the potential of an excess judgment being placed against him personally during the critical 14-day deadline," nor did Progressive advise Lloyd of the steps he might take to avoid an excess judgment, as required by Boston Old Colony Ins. Co. v. Gutierrez, 386 So. 2d 783 (Fla. 1980).
While the court acknowledged that Lloyd's assertion of sovereignty "may be a factor to consider," the court determined Progressive was not entitled to summary judgment in light of Lloyd's arguably self-serving testimony that had Progressive properly advised him, he would have signed the affidavit. The court explained: the "focus in a bad faith case is not on the actions of the claimant but rather on those of the insurer in fulfilling its obligations to the insured." Berges v. Infinity Ins. Co., 896 So. 2d at 677 (Fla. 2004).
Less than two weeks after the court issued its summary judgment ruling, Progressive settled the matter.
This case is yet another example, in the wake of the Florida Supreme Court's ruling in Harvey v. GEICO Gen. Ins. Co., No. SC17-85, 2018 WL 4496566 (Fla. Sept. 20, 2018), of a $10,000 policy ballooning to one with significantly higher limits, for which the insured did not pay a premium.
The case further emphasizes the heightened duties some states, including Florida, impose on insurers to adequately advise policyholders of the consequences of litigation, particularly in matters with potentially great exposure and low policy limits, and confirming that advice in writing.