In Rhode Island, No Duty of Good Faith to Third Party Claimant
In Summit Insurance Company v. Stricklett, — A.3d —, No. 2017185APPEALPC12536, 2019 WL 190358, (R.I. Jan. 15, 2019), the Supreme Court of Rhode Island held that – similar to many jurisdictions – the duty to act in a reasonable manner and in good faith settling a claim does not run to the claimant absent an assignment from the insured.
The facts of Stricklett are simple. Mr. Stricklett's vehicle was insured by Summit under a policy with a $25,000 per person, $50,000 per accident coverage limit. In 2002, Stricklett allegedly collided with eleven-year-old Scott Alves, requiring that Alves undergo medical treatment. Alves's parents submitted the medical bill to Summit Insurance Company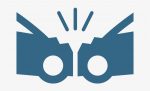 , who investigated the incident and determined that Stricklett was not at fault and therefore no payment would issue. This ended the matter until 2011, when the Alveses submitted to Summit a medical bill for roughly $80,000 and made a settlement demand of $300,000. Summit, in turn, offered to pay the per-person policy limit of $25,000. The Alveses rejected the offer and sued Summit. Summit filed a declaratory judgment action seeking a determination that it owed no duty to pay anything beyond its policy limit.
The Trial Court Justice found that (1) Rhode Island's rejected settlement offer statute was inapplicable because the Alveses had never, as the statute requires, offered to settle at or below policy limits; (2) no evidence suggested that Summit failed to properly investigate the Alveses claim; and (3) an insurer owes duties to its insureds, to its shareholders, and to third parties "to act in a reasonable manner and in good faith" when settling claims against its insured.
On appeal, the Supreme Court affirmed the decision, but – importantly – rejected the third finding of the Trial Court Justice. The Alveses seeking to rely upon a prior Supreme Court decision argued that an insurer owes a good faith duty to a third-party claimant. The Supreme Court rejected this argument, clarifying that a third party may have a claim for breach of extracontractual duties against an insurer only where: (1) the insurer failed to adequately contemplate settlement and (2) the insured assigned its rights against the insurer to the third party. Asermely v. Allstate Insurance Co., 728 A.2d 461 (R.I. 1999).
In Stricklett, no settlement offer for policy limits was ever made and no assignment of rights ever took place. Therefore, the Supreme Court affirmed the judgment of the trial court but sharply limited the trial court's opinion that Summit owed a duty to third parties. The Supreme Court explained "that this kind of duty on the part of the insurance company to third parties would expand an insurance company's potential liability under Asermely too far and essentially announce a new, judicially-created cause of action."
The big takeaway: Under Rhode Island law, insurers do not owe a duty to third parties absent an assignment.