Missouri Federal Court Identifies Roadblocks For An Excess Carriers' Claim For Attorney Fees Against Primary Carrier
The court's decision in Axis Specialty Insurance Company v. New Hampshire Insurance Company highlights the scope of recovery available for an excess carrier seeking to recover against a primary carrier. Emboldened by the recent Missouri Supreme Court decision recognizing the right of an excess carrier to sue a primary carrier for failure to reasonably settle an underlying claim in Scottsdale Ins. Co. v. Addison Ins. Co., 448 S.W.3d 818 (Mo. Banc 2014),  Axis Specialty sought to recoup not only its excess indemnity payment but also its attorney fees incurred in monitoring and eventually settling the underlying lawsuit as well as its attorney fees in pursuing its equitable subrogation and the assigned claims for bad faith and vexatious litigation.    In Scottsdale, the primary carrier ultimately paid its limits to settle the underling claim but in the underlying case in Axis Specialty, the case went to the jury which rendered a large excess verdict.
Although not directly addressed in the underlying opinion, one must assume that the case could have been settled within the primary and first layer of excess.  Thereafter, Axis paid its limits to satisfy the judgment but then took an assignment from the insured of its bad faith and vexatious litigation claims and then sued New Hampshire for its excess payment plus attorney fees.
The issue identified by the federal court was "whether an excess insurer who pays a third-party claim on behalf of its insured after a primary insurer refused in bad faith to settle the claim has a right to equitable subrogation to obtain the amount paid from the primary insurer."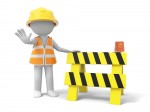 New Hampshire defended by asserting anti-assignment and lack of standing arguments and opposed Axis Specialty's claims for attorney fees.  New Hampshire argued that since both the insured and Axis was asserting the same claim which the insured had assigned to Axis, the insured had no claim to assign and that since the insured had assigned away its claim, Axis had no claim to make against New Hampshire.  The federal court had little difficulty in rejecting New Hampshire's anti-assignment and lack of standing arguments.
However, with respect to Axis's claim for attorney fees incurred in monitoring and eventually settling the underlying lawsuit as well as for pursuing the assigned bad faith claim and for vexatious litigation, the court, granted New Hampshire's motions for summary judgment on both Axis's direct claim and its consequential damages claim on the basis for there is no statutory law permitting the recovery of attorney fees in a lawsuit in which the excess carrier was not a party.  With respect to New Hampshire's motion for summary judgment on Axis' claim for prejudgment interest, the court denied such on the basis that it was premature.
The learning of this case is that an excess carrier which seeks to recover attorney fees may have to look for different avenues of recovery in seeking its damages and attorney fees if state statutes do not directly authorize recovery of attorney fees.   Perhaps offering summary judgment evidence on the amount of time claims personnel expended on monitoring the claim or even asserting a claim for punitive damages if the conduct suggests such a claim, are ways to help in making the insurer whole.