Texas Supreme Court to Decide Whether a Policyholder Can Recover Damages When The Carrier Does Not Breach the Policy
According to both the appellant and the appellee, the Texas Supreme Court already decided this issue. Each, of course, finds a different answer.
Cause No., 14-0721, USAA Texas Lloyds Co. v. Gail Menchaca, in the Texas Supreme Court, arises from an unusual fact pattern and some unusual jury findings. Trial plaintiff Gail Menchaca suffered damage to her home as a result of Hurricane Ike. USAA investigated the loss and found some covered damage, but concluded that the repair costs fell below the applicable deductible and therefore issued no payment. Menchaca then sued USAA, asserting claims for breach of contract and several extra-contractual claims, including a failure to adequately investigate her loss. However, Menchaca alleged no damage from those extra-contractual claims, other than the loss of policy benefits.
At trial, the jury concluded that USAA did not breach its insurance policy obligations, but found that USAA failed to conduct an appropriate investigation and awarded Menchaca damages of $11,350.00. USAA argued to the trial court that without an "independent injury," the jury finding of "no contract breach" precluded a finding of extra-contractual liability. By "independent injury," USAA argued that Menchaca must show some harm other than the loss of policy benefits. The trial court disagreed, and entered judgment for Menchaca, including an award of $130,000 in attorney's fees.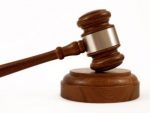 On appeal, the intermediate court disregarded the jury finding of "no breach," contending that the submitted question was so confusing as to make the answer disregardable. As a result, the intermediate court affirmed the trial court.
In its writ of review with the Texas Supreme Court, USAA has argued that its alleged failure to adequately investigate Menchaca's storm damage did not cause a loss of policy benefits, and that it cannot support a damage award for a failure to investigate the claim. Arguing common law supports the recovery of damages for a failure to investigate, Menchaca claimed that case law requiring an "independent injury" applies only where no coverage exists. Here, she argued, the policy covered the loss though it did not exceed the deductible.
The Texas Supreme Court granted USAA's petition for review and scheduled oral argument for October 11, 2016. The Menchaca case presents a number of important issues to insurance practitioners, including questions regarding the pleading of claims, the predicate for submission of extra-contractual claims, damages recoverable for extra-contractual violations, and potential changes to the Texas Pattern Jury Charge for first party claims. Stay tuned for additional developments in this interesting case.