Ninth Circuit Upholds Bad Faith Award Despite Issues With Policy Limits Demand
In Madrigal v. Allstate Indemnity Co., Cause No. 16-55830 (9th Cir. June 15, 2017), the Ninth Circuit upheld a jury award assessing $14 million in bad faith damages, even though it was unclear whether the insurer could have met the settlement demand which it allegedly refused in bad faith.
The Underlying Dispute
In 2009, Carlos Madrigal ("Madrigal") was riding a motorcycle when he was hit by a car driven by Richard Tang. The accident left Madrigal a paraplegic. A police report for the accident listed Madrigal at fault for the accident. Allstate provided insurance to Richard Tang and his wife, Anna Tang, with limits of $100,000 per claimant.
Madrigal, through counsel, offered to settle his claims against Richard Tang for $100,000. As a condition of settlement, Madrigal demanded that Allstate produce an asset sheet for the Tangs. Madrigal also requested that Allstate identify any issues with the form of the demand. Allstate forwarded the demand to the Tangs, noting that the exposure to the Tangs might well exceed the available policy limits and recommending that the Tangs consult an attorney about the potential excess exposure. While the settlement demand remained pending, Allstate's investigator obtained a statement from a "credible witness" indicating that Tang (not Madrigal) caused the accident with Madrigal.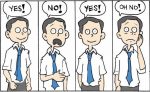 Allstate initially informed Madrigal's counsel that it accepted the $100,000 demand, but subsequently withdrew that acceptance, claiming that the acceptance was made on the mistaken belief that Madrigal had his own insurance. In place of the $100,000 demand, Allstate offered to pay Madrigal's then existing medical bills of approximately $35,000. After a verbal conversation, Madrigal's counsel sent a letter to Allstate confirming the rejection of the $35,000 offer. In response, Allstate communicated in writing that it agreed to pay the $100,000. However, Madrigal declined to accept this offer, noting that Allstate already rejected it. Madrigal filed suit, which resulted in a damage verdict against Tang exceeding $10,000,000, with Tang assessed 100% fault.
After trial, the Tangs assigned their rights against Allstate to Madrigal in exchange for an agreement not to execute the judgment as against the Tangs. Madrigal then filed suit against Allstate, for breach of contract and breach of the implied covenant of good faith and fair dealing.
Allstate's Defenses and Cross-Motions for Summary Judgment
Both parties moved for summary judgment. Particularly, Allstate argued that it was entitled to summary judgment because: (1) Madrigal's settlement demand was unreasonable because it only included Richard Tang, but made no mention of Anna Tang; (2) Allstate's tender of policy limits on two occasions showed Allstate's good faith; and (3) Madrigal's settlement demand could not be met, as the Tangs refused to provide an asset sheet. In response, Madrigal argued that Allstate never identified Anna Tang as an insured, or indicated that Anna Tang required a release of liability. Madrigal argued that the exchange of letters of settlement showed that Allstate rejected the settlement demand, and later attempts to accept that demand were untimely. Finally, Madrigal argued that the Tangs would have provided an asset sheet, had Allstate requested one from the Tangs. As such, Madrigal argued that Allstate breached its obligation to accept a reasonable settlement offer within policy limits.
Both parties heavily disputed the evidence submitted by the other. Ultimately, the trial court concluded that fact issues precluded summary judgment for either party. Trial was held on Madrigal's claim against Allstate for breach of the implied covenant of good faith and fair dealing, resulting in a $14 million judgment for Madrigal.
The Ninth Circuit Upholds the Trial Verdict
On appeal, Allstate raised the same issues as found in its Motion for Summary Judgment, as well as additional issues relating to evidence admitted at trial and the submitted jury charge. The Ninth Circuit, in an unpublished opinion, upheld the trial court judgment against Allstate.
The Ninth Circuit first considered whether the demand for an asset sheet rendered Allstate unable to accept the demand. The Ninth Circuit noted that conflicting evidence was presented to the jury as to whether or not the Tangs actually refused to provide the asset sheet. As such, the trial evidence did not permit a conclusion that Allstate was unable to respond to the demand.
The Ninth Circuit then considered whether Allstate could reject a demand offering to release only one insured since that would violate its obligation to protect all insureds when settling a claim. The court noted that Madrigal's original demand offered to provide an "appropriate release" and that this language could permit a jury to find that any release would include any other insureds whom Allstate believed needed to be released to resolve the claim. As such, a jury could again conclude that Madrigal's demand was reasonable.
The Ninth Circuit then considered the exchange of settlement demands. The Ninth Circuit noted that whether an insurer acts unreasonably is generally a question of fact for a jury, and the insurer's conduct must be unreasonable under all of the circumstances. In this case, at the time of the settlement demand, Allstate knew of a witness who would assess liability against Tang, had medical bills showing exposure in excess of the policy limit, informed the Tangs about a potential excess exposure and declined to identify any problems with the settlement demand. Based on this evidence, the Ninth Circuit concluded a jury had basis to conclude that Allstate breached the covenant of good faith and fair dealing when it rejected the settlement demand.
Consequently, the Ninth Circuit affirmed the trial court judgment against Allstate.
Conclusion
Although Allstate appears to have had reasonable positions regarding the form and language of the underlying settlement demand, Madrigal demonstrates that questions regarding the form of a demand may not excuse an insurer which fails to settle a claim. When a claim involves catastrophic injuries, and insufficient funds to pay for those injuries, a carrier should carefully evaluate any settlement demand before rejecting it.