South Carolina Code Does Not Invalidate Notice and Cooperation Clauses
In late July, the South Carolina Supreme Court handed down a helpful ruling for insurers when it held that, if an insured fails to give notice to his automobile insurer of a pending claim, the insurer may deny coverage above statutory limits upon a showing that it was substantially prejudiced by its insured's failure to comply with the standard notice clause in the policy. Neumayer v. Philadelphia Indem. Ins. Co., — S.E.2d —, 2019 S.C. LEXIS 67, at *17 (S.C. July 24, 2019).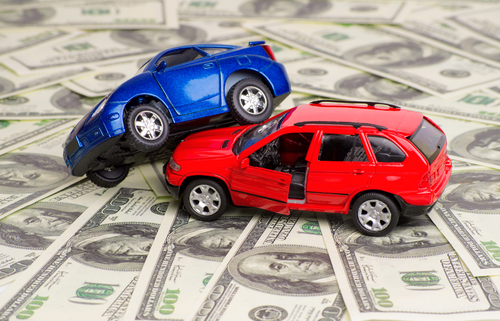 The case involved a motor vehicle accident where a pedestrian, Andrew Neumayer, was struck by a bus driver, suffering severe injuries. Neumayer filed suit against the bus driver who then failed to answer the complaint, and after eighteen months, the clerk entered a default in the amount of $622,500. Upon discovery of the existence of the lawsuit, the bus driver's insurance company, Philadelphia Indemnity Insurance Company, refused to pay the default, instead arguing that its liability was limited to the statutory financial responsibility limit of $25,000 because it was substantially prejudiced by its insured's failure to notify it of the suit.
Neumayer sought, and received, a declaratory judgment awarding him the entire amount of the default.  He relied on South Carolina Code Ann. § 38-77-142(C), which provides that "[a]ny endorsement, provision, or rider attached to or included in any policy of insurance which purports or seeks to limit or reduce the coverage afforded by the provisions required by this section is void." § 38-77-142(C).  Neumayer argued this provision invalidated the notice clause in the insurer's policy which stated:
Duties in the Event of Accident, Claim, Suit or Loss

We have no duty to provide coverage under this policy unless there has been full compliance with the following duties:

a.     In the event of "accident", claim, "suit" or "loss", you must give us or our authorized representative prompt notice of the "accident" or "loss." . . .
b.     Additionally, you and any other involved "insured" must: . . .
c.     Immediately send us copies of any request, demand, order, notice, summons or legal paper received concerning the claim or "suit"
The insurer appealed the ruling, arguing that Neumayer's interpretation of the Code's section would prevent an insurer from any recourse in the event its insured never notified it of a lawsuit, resulting in substantial prejudice to an insurer.
The Court stated that, while the statute seeks to protect an insured from language in an automobile insurance policy that would otherwise void coverage, "the General Assembly did not intend to eviscerate settled law concerning notice clauses." Neumayer, 2019 S.C. LEXIS 67, at *15. The Court, therefore, reversed the declaratory judgment, finding that § 38-77-142(C) does not serve to invalidate notice and cooperation clauses.  Insurers must provide statutorily-mandated minimum coverage for third-party losses.  However, an insurer may rely on the clauses contained within its policy to deny coverage above statutory limits, upon a showing that the insurer was substantially prejudiced by its insured's failure to comply with the provision.  In this case, where a default judgment was entered, the Court agreed that the insurer was substantially prejudiced.
As discussed by the Court, notice and cooperation provisions are included in nearly every insurance policy. They require an insured to timely notify its insurer at the outset of a lawsuit filed against an insured, and the importance of these provisions cannot be understated. An insurer should only be required to pay a judgment involving an insured's auto accident and a state's financial responsibility statute, up to the statutory financial limit. And in some states, a default judgment with no notice to the insurer may mean an insurer does not have any legal obligation to pay the judgment.