Store Display Can Be an "Advertisement" Under Coverage B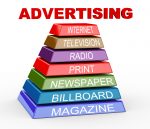 In Hershey Creamery Company v. Liberty Mutual Fire Insurance Company and Liberty Insurance Corporation, No. 1:18-CV-694, 2019 WL 1900397 (M.D. Penn. May 6, 2019) the court found that a self-serve milkshake machine and related display could constitute an "advertisement" for purposes of insurance coverage, and Hershey was owed a defense for claims alleging patent and trademark infringement of f'real Foods LLC's ("f'real") similar machine and display. F'real developed a display kiosk with a blender atop a merchandizing freezer with a see-through glass door. Its milkshake products are displayed in cylindrical sealed cups arrayed in rows and columns within the freezer. The kiosk prominently features f'real's name with advertising slogans such as "Blend a F'REAL…for REAL" or "REAL Milkshakes, REAL good." The word "REAL" is a prominent feature of f'real's advertising.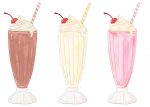 Hershey packed its competing frozen milkshakes in plastic containers of comparable size and shape and sold the products in kiosks that closely mimicked those developed by f'real. The Hershey milkshake containers made prominent and repeated the use of the word "REAL" in all capital letters, including "REAL MILKSHAKE" and "REAL ICE CREAM."
Hershey's general liability policy excluded coverage for injuries stemming from intellectual property infringement, but included exceptions (and thus expressly provides coverage for) injury from infringement of another's "advertising idea" or "copyright, trade dress or slogan" in Hershey's "advertisement". The parties disputed whether the signage on the purportedly infringing kiosks was an "advertisement", which the policy defined as "a paid announcement that is broadcast or published in the print, broadcast or electronic media." Hershey argued that the phrase "published in the print media" is broad enough to include slogans published on in-store advertising signage—or at least is ambiguous and should be construed in Hershey's favor. The court agreed. The allegations made clear that f'real believed Hershey infringed on its advertising ideas and slogans and specifically did so in the context of advertising for competing blending machines and milkshakes located in convenience stores.
The court found a sufficient nexus between advertising and injury to trigger a duty to defend. The court also determined that the insurer violated its obligations under the policy because it wrongfully withdrew from defending Hershey. Interestingly, the court noted that Hershey pled that it suffered injury from the insurer's withdrawal and refusal to defend, but did not prove any damages.
The takeaway good faith practice tips for insurers assessing personal or advertising injury claims are threefold. First, understand the policy's definition of "advertisement." Second, recognize that a defense is owed if, resolving all doubts in favor of the insured, it is possible that a claim as alleged falls within the policy's definition of "advertisement." And finally, consider filing a declaratory judgment suit where defense obligations are unclear.