Massachusetts: Third-Party Claim Handler Made Reasonable, Prompt Efforts to Settle Nursing Home Liability Claim, and Therefore Was Not Liable For $14 M Excess Verdict
On March 18, 2019, the First Circuit Court of Appeals affirmed a decision holding that Sedgwick Claims Management Services made reasonable and prompt efforts to settle a nursing home liability claim, and therefore was not liable for a $14M excess verdict despite the fact that the highest pretrial offer Sedgwick made was for $250,000. Calandro v. Sedgwick Claims Management Services, Inc. 2019 WL 1236927, ___ F.3d ___ (2019). In a colorful appellate decision notable for its loquaciousness, the First Circuit observed, "every case has its twists and turns, and an insurance carrier is not to be held to a duty of prescience." In reaching its decision, the Court further observed that "perfection is not the standard" to demonstrate good faith and affirmed the trial court's decision finding that Sedgwick had acted reasonably in its investigation and settlement efforts.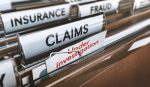 The case involved a Radius nursing home incident in which Genevieve Calandro fell from her wheelchair and later died at a hospice facility. Her Estate brought claims against the Radius Nursing Home. Hartford Insurance Company provided $1M in liability coverage to Radius and retained Sedgwick to handle the claim. When Radius was served with the Complaint, it was accompanied by a $500,000 demand. Sedgwick engaged an independent adjuster and defense counsel for Radius, both of whom were tasked with evaluating the claim.
Within two weeks, the independent adjuster reported that the cause of death seemed to be related to ongoing medical conditions, not the fall. He also noted that some of the records were missing from the nursing home file and that he was having difficulty locating witnesses because the facility was closing.
A second report followed within two months and noted that the witnesses had been located and interviewed, but their statements about the incident were inconsistent. In the meantime, the plaintiff had added claims against the treating physician. Seven months after suit was filed, the Medical Malpractice Tribunal reviewed the plaintiff's claims, and the claims were allowed to proceed. It was at this point that the plaintiff renewed the $500,000 settlement demand and both defendants made a $275,000 offer. At this time, the defense attorney wrote a report projecting potential exposure in the $300,000 to $500,000 range.
The plaintiff then began efforts to settle separately and reached a settlement with the doctor for $250,000, leaving only Radius as a defendant. The plaintiff then increased the demand to $1,000,000 against Radius, and demanded that an offer of at least $500,000 be made within six (6) days or settlement negotiations would be terminated and the case would go to trial. Because the demand was made the day before the Fourth of July holiday weekend, the defense did not see the offer until the day before it expired. Sedgwick made a further offer of $250,000 a few days later. Plaintiff rejected the demand and the case went to a four-day trial, resulting in a $14M verdict for wrongful death and conscious pain and suffering, which was far in excess of the Hartford policy limit of $1M.
After the verdict, the plaintiff's attorney notified both Hartford and Sedgwick that he intended to bring claims against both under Massachusetts statutes which imposed an obligation of good faith in conducting investigations and settlement negotiations (Chapter 176D and Chapter 93A). Faced with this threat, Hartford reached a settlement with the plaintiff for an undisclosed amount. Sedgwick offered $2M, but its offer was rejected.
Plaintiff then sued Sedgwick in Massachusetts state court and Sedgwick thereafter removed the case to federal court, citing diversity jurisdiction. Plaintiff argued that Chapter 176D imposed a duty on those engaged "in the business of insurance" to handle claims in good faith and to "effectuate prompt, fair and reasonable settlements of claims in which liability has become reasonably clear." Mass.Gen.Laws. ch. 176D, section 3. Plaintiff argued that Sedgwick had failed in this duty and should be liable for the excess verdict.
A four-day bench trial ended in Sedgwick's favor, so the plaintiff appealed to the First Circuit. In reviewing the plaintiff's contentions, the First Circuit observed that "plaintiff comes out swinging" and hopes to "land a knock-out blow" by arguing that liability and damages were clear when the claim was first received by Sedgwick. The Court then observed that "liability is not reasonably clear if an element of the claim is subject to good faith disagreement." With this framework in mind, the court observed that Sedgwick had promptly investigated, had engaged an adjuster and counsel, had required routine reporting, had hired a medical expert, and had a reasonable basis for contesting causation. Furthermore, Sedgwick made reasonable settlement efforts at appropriate times that fell within the ranges suggested by defense counsel. For these reasons, the court affirmed the lower court's holding that Sedgwick had not violated Chapter 176D, and therefore was not liable to the plaintiff.
This case is notable in several regards. First, retired U.S. Supreme Court Justice David Souter was part of the panel, sitting by designation. Second, the Court assumed, but did not expressly hold, that Sedgwick was subject to the good faith standards of Chapter 176D because it was "in the business of insurance." The topic of whether adjusters (and others "in the business of insurance") are individually subject to good faith standards is currently being considered in Washington state, in Keodalah v. Allstate, where a lower court found an Allstate adjuster personally liable under a similar statute (currently on appeal.)
Finally, the case comes as a relief to those who handle claims to see a court clearly articulating that good faith does not require perfection.