Water Loss Case Gives Rise to Dispute Over Bad Faith Standard For 'Genuine Dispute' and Admissibility of Expert Evidence
In a recent decision in the case of Pyramid Technologies, Inc. v. Hartford Casualty Ins. Co., 752 F.3d 807 (9th Cir., May 19, 2014), the Ninth Circuit, relying on California law upheld a grant of summary judgment dismissing the insured's business interruption claim as speculative and, by a split decision, reversed in part and remanded in part the trial court's exclusion of the testimony from the insured's expert witnesses under Daubert standards.  In addition, and most importantly, it also reversed a grant of summary judgment  concerning the insurer's "genuine dispute" defense to the insured's bad faith claims, holding that bad faith was an issue for the factfinder under the facts of the case.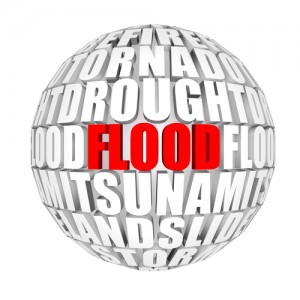 In an upcoming Alert, Joann Selleck of the firm's San Diego office and Maria Louise (Ria) Cousineau of Cozen's office in Los Angeles will provide a considerably more detailed discussion of the case.   The recent addition of Ria  to  Cozen O'Connor considerably enhances the depth and strength of the firm's practice in California and the Southwest.  Previously a partner with Sedgwick LLP, Ria focuses her practice on complex insurance coverage matters and bad faith litigation. Ria represents major insurance companies with all types of commercial and personal lines insurance policies, and she also represents agents and brokers in professional liability cases and handles other general commercial litigation.  Ms. Cousineau is also a volunteer mediator/arbitrator for numerous courts in Los Angeles County, and we are extremely gratified to have acquired her.  Ria joins Joann and the  firm's other members in California in their significant insurance coverage and litigation practice, including bad faith defense.   Bio's of Joann, Ria, and the  other Cozen attorneys  with an insurance practice in the southwest can be found at www.cozen.com/people.