Texas Supreme Court Weighs In Again on the Scope of the Material Breach Doctrine
Last week, the Texas Supreme Court handed down an opinion that involved the material breach doctrine.  The doctrine — adopted twenty years ago in Hernandez v. Gulf Group Lloyds, 875 S.W.2d 691 (Tex. 1994) and subsequently applied in PAJ, Inc. v. Hanover Ins. Co., 243 S.W.3d 630 (Tex. 2008), Prodigy Commc'ns  Corp. v. Agric. Excess & Surplus Ins. Co., 288 S.W.3d 374 (Tex. 2009), and Lennar Corp. v. Markel  Am.  Ins. Co., 413 S.W.3d 750 (Tex. 2013) – stands for the proposition that if the insurer receives its reasonably anticipated benefit despite an insured's breach, then the breach is immaterial and the insurer is neither  prejudiced nor excused from performance. In the four cases cited above, policyholders were held entitled to coverage despite having made settlements without the carrier's consent and failed to provide notice of loss "as soon as practicable."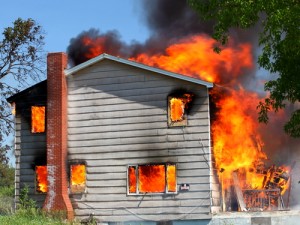 In Greene v. Farmer's Ins. Exc., 2014 WL 4252271, 2014 Tex. LEXIS 758 (Tex., Aug. 29, 2014), however, the state's highest court refused to extend the doctrine to excuse a homeowner's failure to comply with a provision that suspended coverage if her dwelling was allowed to remain vacant for more than sixty days.  After four months of vacancy, the house had been damaged by fire, and the carrier denied liability as a result. The majority opinion by Justice Phil Johnson, in which seven of the nine members of the court joined, held that the policyholder had not breached the vacancy clause because that provision was merely one in which the parties to the contract of insurance "agreed on the effect of [the insured's] vacating her house." As Justice Johnson's opinion explained, "[b]ecause the insured did not breach her obligations under the policy, . . . the question of materiality of a breach and its subsidiary issue of prejudice are not raised" by a vacancy clause.
Justice Jeffrey S. Boyd and one other member on the panel concurred in the result in a lengthy opinion.  After an exhaustive analysis of the genesis of the material breach doctrine, however, the two justices disagreed with the majority's conclusion that the facts at bar were in any meaningful way distinguishable from those in Hernandez and its progeny, and the two authored a concurring opinion to recommend that the court instead simply restrict the doctrine's judicially-imposed prejudice requirement to the specific policy provisions at issue in those four cases, which is to say ones requiring either prompt notice of loss or consent to any settlements.
In an upcoming Alert, Lynn Alexander from our Dallas office will discuss the two opinions and explore their ramifications in considerably more detail.  Look for it to arrive in your mailbox soon.