WHOSE SETTLEMENT IS IT, ANYWAY? NEGOTIATING CONSISTENT WITH AN INSURER'S STRONG COVERAGE DEFENSES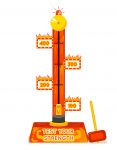 This author suggested, in an earlier May 2016 Bad Faith blog article, that an insurer can measure on a "strength scale" its insurance coverage defenses while it defends its insured against underlying claims and lawsuits under a reservation of rights. The "strength scale" of coverage defenses, especially when subject to ongoing updates, can become a useful decision-making tool during settlement negotiations. An insurer has a legitimate basis to assess its coverage defenses as part of the settlement process when the coverage issues may render it unclear whose money will be used to pay for a judgment or settlement: the insurer's money, the insured's money, or combined contributions of both.
"Bad faith" case law can be scarce, in many jurisdictions, regarding insurers that base their settlement decisions in whole or in part on insurance coverage considerations. Although Washington state has many reported decisions addressing "bad faith" breaches of an insurer's duty to defend and/or its duty to indemnify, it has only a few cases specifically addressing the "duty to settle." And, it has no case law setting forth specific guidelines or rules for an insurer's settlement decisions based upon "mixed" evaluations of underlying tort claims versus insurance coverage disputes with the insured. But Washington's often-cited treatise on insurance coverage law, and at least two federal judges in Washington, have stated that insurers are not prohibited from considering coverage issues when deciding how much money to contribute to a settlement. Berkshire Hathaway Homestate Ins. Co. v. SQI, Inc., 132 F.Supp.3d 1275 (W.D. Wash. 2015); Specialty Surplus Ins. Co. v. Second Chance, Inc., 412 F.Supp.2d 1152 (W.D. Wash. 2006) ("Second Chance") (An insurer can lawfully protect its "monetary interest," because the insurer has a right to be concerned with "whether it owes a settlement payment" based on a coverage dispute with the insured); Thomas V. Harris, Washington Insurance Law § 19.05 (3d ed. 2010).
These two opinions, reflecting the federal court's prediction of Washington law and not binding precedent in the Washington state courts, adopted tests set forth in a 1991 Florida appellate case (Robinson v. State Farm, 583 So.2d 1063) as the factors involved in an insurer's good faith consideration of its coverage concerns during the settlement process. Their five listed factors include not only "the weight of legal authority on the central coverage issues"; but also whether the insurer's efforts to settle the liability claim were "consistent with the strength of its coverage position." Although the similar Robinson factor may have originally focused on sufficiency of the insurer's efforts to settle, the Washington court's comments in Second Chance support that in Washington, a reasonable element of the analysis is whether the insurer's proposed contribution to settlement is consistent with the insurer's genuine coverage disputes.
Ultimately, when faced with reasonableness of settlement bad faith disputes, Washington courts permit an equal consideration of the insurer's interests, but they also warn insurers against actions demonstrating a greater concern for their own monetary interests than the monetary interests of the insured being defended under a reservation of rights. Like many jurisdictions nationwide, Washington and Florida courts conclude that the entire context of the insurer's decision making process will determine whether the insurer was reasonable. Therefore, insurers that engage in "mixed" evaluations of tort issues and coverage issues during settlement efforts may benefit from a review of the full factual history leading up to settlement, while they also obtain legal counsel's confirmation of the most currently applicable legal standards.