Will Discovery Unlock Your Claim File? Federal or State Court Jurisdiction Could Make The Difference
Differences between federal court and state court procedure can be important for insurers that find themselves involved in "bad faith" litigation.  If a lawsuit alleging extracontractual claims is filed in federal court, or if it is removable to the federal court's jurisdiction, the parties' discovery approach and procedural strategies could significantly change from those of a similar case that is litigated in state court.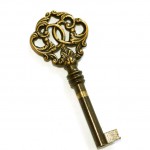 For example, discovery into the contents of an insurer's claim file in bad faith litigation may be more restricted in federal court than in state court.  As a general suggestion to all insurers, the editors of "Avoiding Bad Faith" believe that claims representatives can improve the substance of their claim files by always assuming that everything in their claim files is discoverable (whether by the insured or as part of an in camera review by the court) in a bad faith case.
Washington state has the 2013 case of Cedell v. Farmers Insurance Co., which imposed, uniquely among all 50 states, a "presumption of discoverability" that presumes "the attorney-client and work protect privileges are generally not relevant" to materials collected within the insurer's claim file, once the insured has sued the insurer alleging bad faith.  The Cedell court identified methods to overcome the discoverability presumption and suggested that in camera review of contested documents might be necessary, but without mapping a trial court's review process or even clearly indicating when to undertake in camera reviews of the insurer's claims file during the process.  Shortly after the issuance of Cedell, federal court judges in Washington State held that Washington's state law decision did not control how federal courts should analyze protections of work product doctrine because concepts of work product and "anticipation of litigation" were matters of federal procedural, not substantive, law.  Consequently, these federal courts applied federal case law and the Federal Rules of Civil Procedure to an insurer's claim file, not those required by Cedell.  In sum, Washington's federal courts have continued to protect the work product contained in claim files from discovery, in ways that Washington's state courts might not protect those same documents.
In December 2015, District Judge Richard A. Jones's discovery rulings in Cedar Grove Composting Inc. v. Ironshore Specialty Insurance Co., 2015 WL 9315539 (W.D. Wash. Dec. 23, 2015), took another step away from Cedell, consistent with an Eastern District of Washington opinion that was issued the prior year.  The insurer presented evidence that its outside legal counsel was not retained to handle, process, or evaluate claims against the insured, but instead advised the insurer on coverage and extra-contractual issues.  Judge Jones concluded that the lawyer's communications with the insurer in the claim file were likely covered by Washington's attorney-client privilege.  Moreover, Judge Jones ruled that the discoverability of attorney-client privileged communications in an insurer's claim file could be properly opposed by affidavits, rather than through the procedural in camera review process imposed by Cedell.   Judge Jones further ruled that an "anticipation of litigation" entitling the insurer's claim file documents to work product protection began over seven months before the insurer received a "notice of intent to sue letter," when "there was a fair prospect" of litigation.
While the best proactive approach for a claims handler is to treat claim files as though their contents will be seen by a judge, whether an insurer actually has to produce its claim file materials could effectively be determined by a simple question: federal court or state court?