Don't Let a Little Concealer Ruin Your Coverage Defenses
May an insurer in New York delay asserting (or conceal, according to Estee Lauder) a late notice defense without waiving it? According to the New York Court of Appeals a jury should decide whether the insurer manifested a clear intent to abandon the defense. Estee Lauder, Inc. v. OneBeacon Insurance Group, LLC, 2016 WL 4792170 (N.Y. Ct. App. Sept. 15, 2016).[1]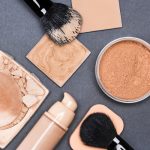 Estee Lauder initiated this coverage action in 2005, claiming that OneBeacon was obligated to defend and indemnify Estee Lauder for environmental claims relating to Estee Lauder's alleged dumping of hazardous waste.[2] From 1999 to 2002, OneBeacon sent various reservation of rights and declination letters to Estee Lauder. In the 1999 and 2000 letters, OneBeacon generally reserved all rights to deny coverage. In the November 1999 letter, OneBeacon specifically reserved the right to deny coverage to the extent that Estee Lauder failed to provide timely notice of the claims. Then, in 2002, OneBeacon sent a series of denial letters in which it did not assert late notice.
Despite having omitted the defense from its later denial letters, OneBeacon raised late notice as a defense in its initial answer. However, later in the proceedings, OneBeacon's amended answer again omitted the defense. When OneBeacon sought leave to reinstate the late notice defense, Estee Lauder argued that OneBeacon had waived the right to assert it.
The trial court granted OneBeacon's request to amend, finding that OneBeacon had not waived its late notice defense. In support, the court noted that in New York when an insurer expressly reserves all rights to deny a claim, it does not waive the right to later deny coverage on a particular ground merely because it was not referenced in a later disclaimer.
The Supreme Court, Appellate Division, First Department disagreed and held that OneBeacon had waived the late notice defense because its 2002 disclaimer letters failed to make reference to the defense.[3] The court noted that under New York law, an insurer intends to waive a coverage defense, as a matter of law, where other defenses are asserted, but the insurer fails to raise a defense about which it was aware. Because OneBeacon admitted to having knowledge of its late notice defense long before it sent the 2002 disclaimer letters, the appellate court found OneBeacon had waived the right to raise late notice as an affirmative defense in the coverage action.
On September 15, 2016, the New York Court of Appeals reversed, finding that because OneBeacon raised the defense in early letters to Estee Lauder, a jury should decide whether OneBeacon waived the defense by manifesting an intent to abandon it when it was omitted from later declination letters.[4] Therefore, the court reversed the First Department and ruled that OneBeacon should be allowed to amend its answer to assert the late notice defense.
Practice Tip
When an insured argues that an insurer failed to timely or consistently assert a late notice defense in New York, counsel must first consider whether the more stringent requirements of 3420(d) apply. If 3420(d) does apply, failure to assert the defense within 30 days may preclude the insurer from relying on it. If 3420(d) does not apply, the court may find an issue of fact as to whether the insurer clearly manifested an intent to abandon the defense. Thus, it is important to be clear that the insurer is reserving, and not waiving, its defenses.
The Court of Appeals reversed the intermediate court's ruling that an insurer who raises certain defenses, but fails to assert another, is deemed to have intended to waive that defense as a matter of law. Even so, an insurer is well advised to include every policy defense of which it is aware in all coverage letters and pleadings.
---
[1] Unless Insurance Law 3420(d) applies (imposing a more stringent standard on the timing of an insurer's assertion of coverage defenses under certain circumstances); but that is for another article.
[2] Estee Lauder Inc. v. OneBeacon Ins. Grp, LLC, No. 602379/05, 2006 WL 5110780 (N.Y. Sup. Dec. 11, 2006).
[3] Estee Lauder Inc. v. OneBeacon Ins. Grp., LLC, 130 A.D.3d 497, 498, 13 N.Y.S.3d 415, 416 (1st Dept. 2015).
[4] Estee Lauder Inc. v. OneBeacon Ins. Grp., LLC, 2016 WL 4792170 (N.Y.)