Tips for Avoiding First-Party "Bad Faith" in Illinois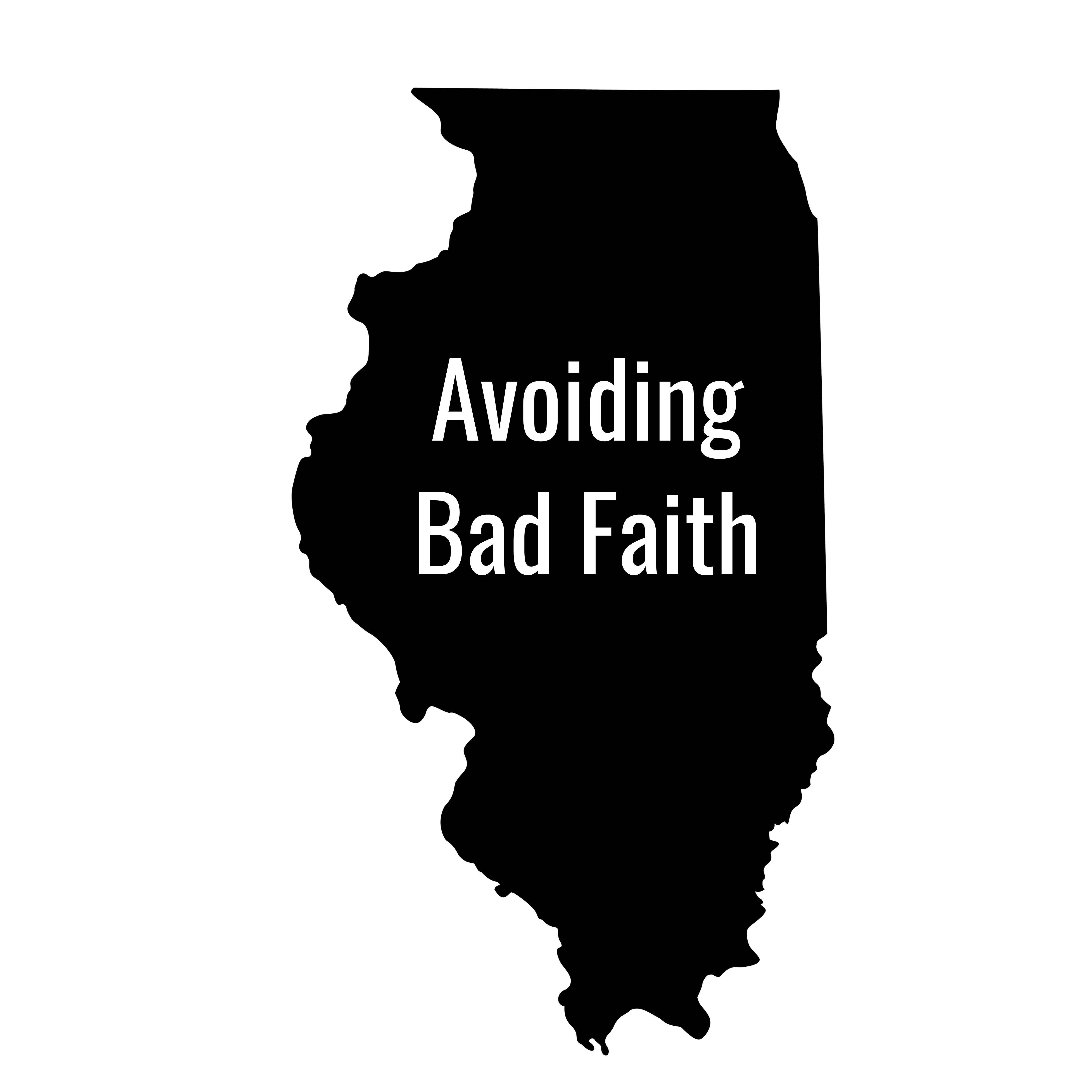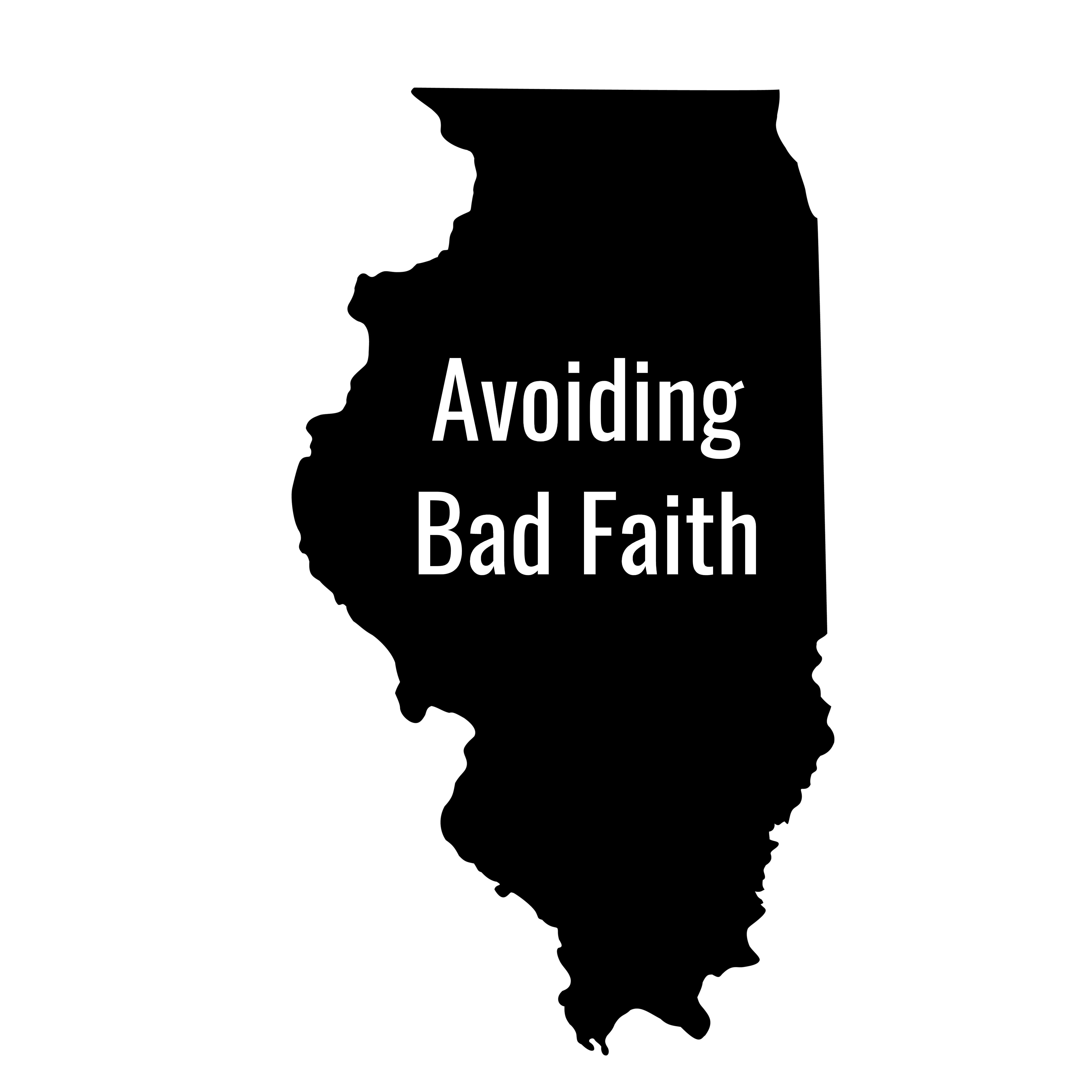 Illinois does not recognize bad faith as an independent tort. In the first-party context, bad faith is a purely statutory construct which hinges upon whether an insurer's conduct was "vexatious and unreasonable." Section 155 of the Illinois Insurance Code (215 ILCS 5/155) provides the exclusive remedy[1] for bad faith conduct by an insurer and also preempts other causes of action that at their core constitute a breach of good faith and fair dealing.[2]
Section 154.6 of the Illinois Insurance Code (215 ILCS 5/154.6) enumerates 18 improper claim practices. Although these practices are not dispositive of a Section 155 claim, a court may properly consider the enumerated actions when determining whether an insurer's conduct was vexatious and unreasonable.[3] As a result, Section 154.6 provides a helpful guide for what not to do when handling a claim, which can be useful in establishing practices and rules of thumb for proper claims handling. The Section 154.6 improper practices can be distilled down to three distinct trouble areas: (1) where an insurer fails to be prompt and responsive; (2) where an insurer fails to be proactive; and (3) where an insurer fails to adequately investigate a claim.
A well-documented claim file is often the most effective weapon against a Section 155 claim. Claims handlers would do well to document everything that happens in a claim from inception to resolution with as much detail as possible. Rarely, if ever, is an insurer placed at a disadvantage because a claim file contained too many notes or provided too much detail regarding the claim. Notes should be clear and detailed and whenever possible should be purely objective and fact-based. Claim notes will ideally create a timeline demonstrating an insurer's vigilance in gathering information and reaching a coverage determination in a reasonable and timely manner.
Promptness is a prevalent theme in Section 154.6 and timeliness is important in every stage of a claim. Upon receipt of a claim the following practice tips may be useful: (1) map out the stages of a claim and set reminders for follow-up; (2) review the initial materials with an eye toward what, if anything, may be needed to assist in the coverage determination; (3) request additional documents and information immediately upon determining they are needed; (4) consider making a running list of fact gaps and information that may be needed to make an informed coverage decision; and (5) if it appears that a coverage determination will be delayed, inform the insured and explain why more time is needed. Inaction and poor communication are the elements we see most frequently in Section 155 claims. The simple acts of communicating openly with an insured, being prompt in responses and requests for information, and keeping the claim moving forward may drastically reduce the chances that an insured will bring a cause of action under Section 155, or at least may drastically reduce the likelihood of a successful claim thereunder.

---
[1] Of note, an insured may bring certain causes of action against his or her insurer which do not overlap with the intent of Section 155, such as common law fraud. Cramer v. Insurance Exch. Agency, 675 N.E.2d 897, 902 (Ill. App. Ct. 1996).
[2] Buais v. Safeway Ins. Co., 565 N.E.2d 1330, 1336-27 (Ill. App. Ct. 1995). Note:
[3] Clinical Wound Solutions, LLC v. Northwood, Inc., 2020 U.S. Dist. LEXIS 75975 at *14 (N.D. Ill. April 30, 2020); Zagorski v. Allstate Ins. Co., 54 N.E.3d 296, 304-5 (Ill. App. Ct. 2015) (citation omitted).